An epic journey
that started a decade ago!
Abrakam is officially born and Faeria goes on Kickstarter
The development of Faeria was going at full speed by this time and the praise received during Pax and Spiel led to our creating a Kickstarter campaign to test the market and prove the potential of Faeria. This Kickstarter was supported by more than 2,600 fantastic backers, raising over $94,000!
2013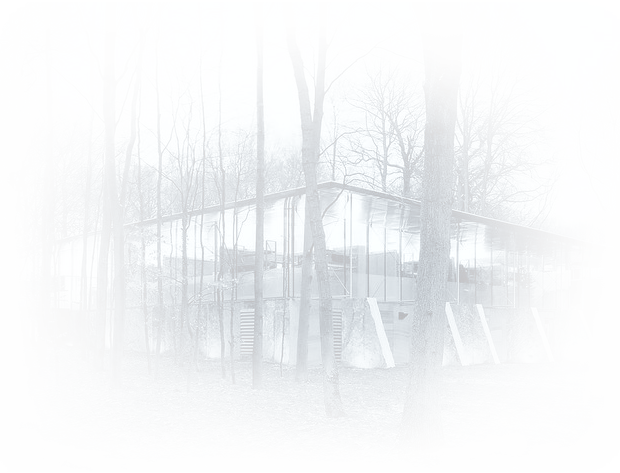 From Flash to Unity and €1M Seed Funding Round
Our success on Kickstarter made us realise that Faeria had the potential to grow beyond just a PC audience but it meant rebuilding it from the ground up using Unity. In our quest we met the Belgian incubator and seed accelerator The Faktory who led the first investment round for Abrakam, which totaled €1M.
2015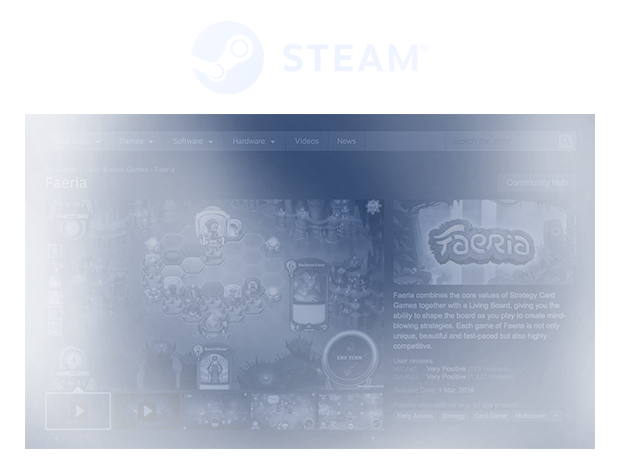 Faeria launches on Steam Early Access
March 2016, Faeria launched as an Early Access title on Steam, with the goal of gathering feedback from passionate players, allowing us to strengthen the core gameplay while building the additional features that would make their way into Faeria's official release. To date, several hundred thousand enthusiasts have tested and loved Faeria ahead of its official release in early 2017.
2016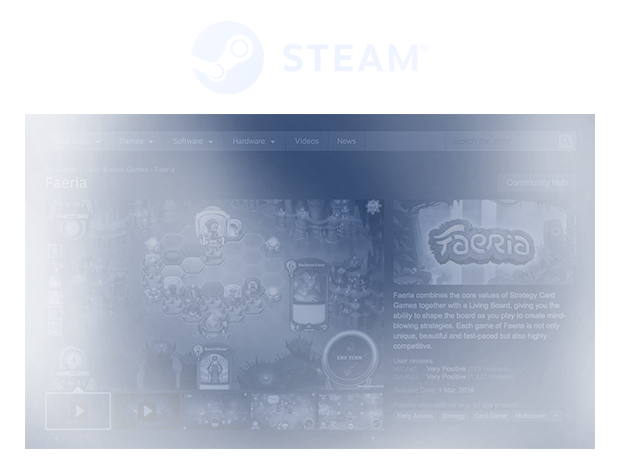 Paradox.
Abrakam was commissioned by swedish publisher Paradox to work on an important project requiring them to shift the whole team. After 1 year of development, that project got canceled unfortunately.
2018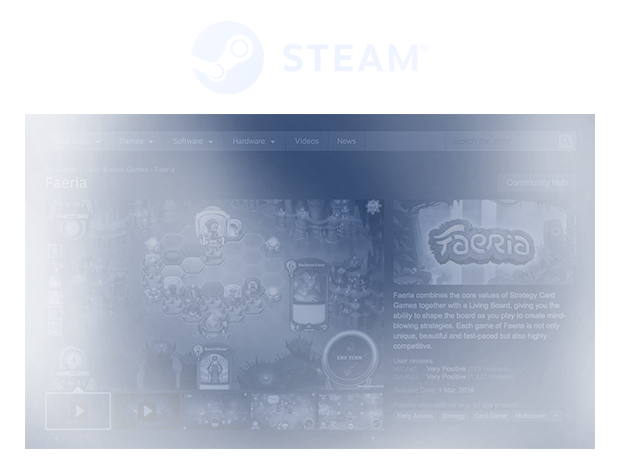 There and back again.
After a shift from F2P to Premium and 10 DLCs released, Faeria now has 700.000 registered accounts and is getting released on more devices and stores, thanks to a partnership with US publisher Versus Evil.
2019